Internet Explorer fault
Microsoft's Internet Explorer that comes with Windows has a design fault in it.
By default, it decides whether it should upload current files on a web page. It holds historic images in a memory cache and later redisplays them even if the image has been updated several times on the web site.
To correct the problem as a one-off, hold the CONTROL button on your keyboard and click REFRESH with your mouse. This will force Internet Explorer to ignore cached memory and download the current images on a web page.
To permanently correct this "caching" error. Click on the following image to be shown what to change.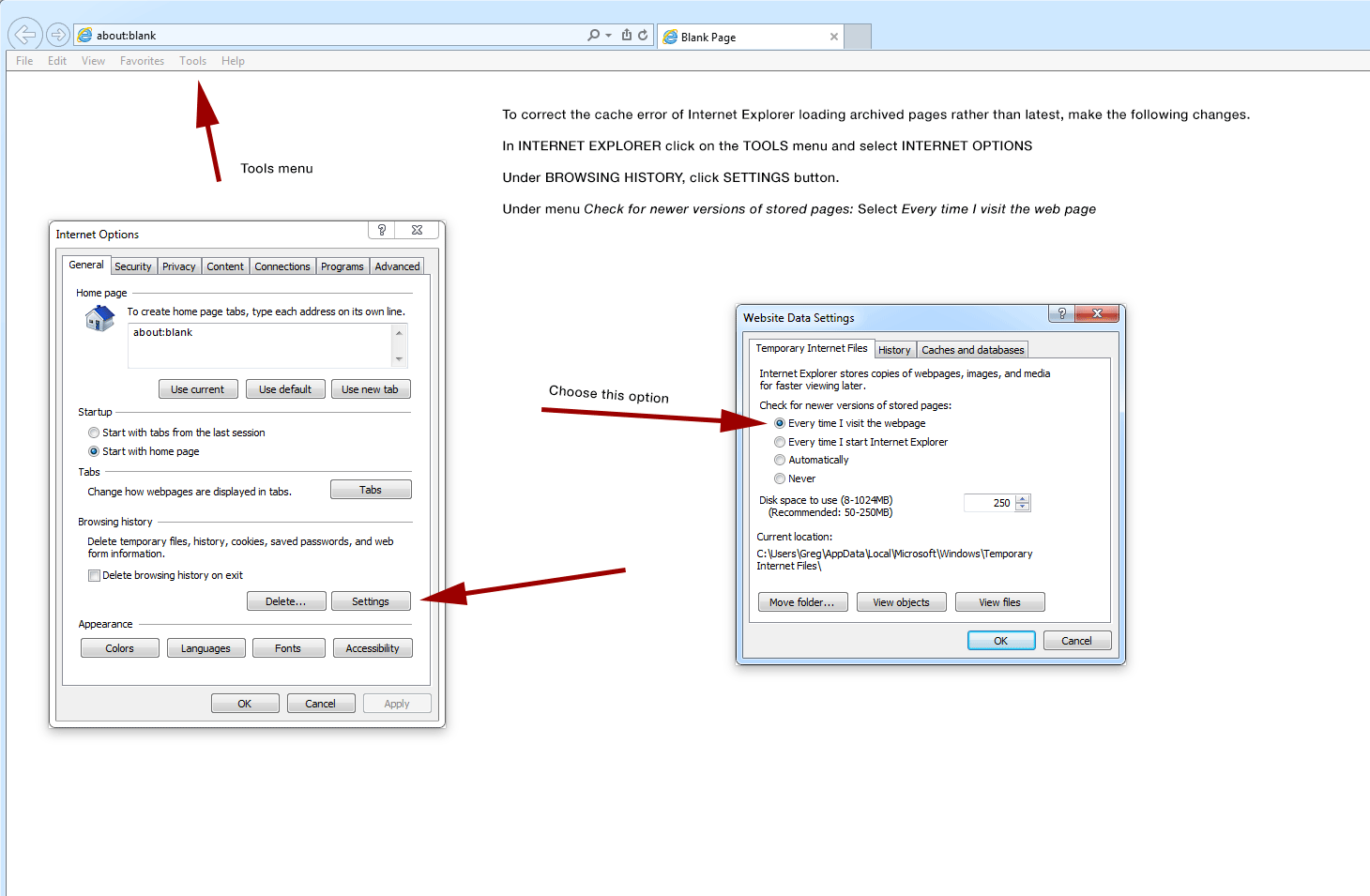 Snowgrass Solutions is a division of
Mackenzie Business Ventures Ltd